MIAMI FISHING CHARTERS IT'S ALL ABOUT THE FISHING…
What makes Miami & Miami Beach such a great location for your Miami fishing charters, is how close to the deep water and Gulf Stream are.  Especially from where our dock, the Haulover Park Marina is located.  We have our charter fishing in less than 15 minutes.  The deep water, Gulf Stream, and drop off is a less than 2 mile ride from our dock !  On a Miami fishing charters we are fishing for Sailfish,Sharks, Swordfish, Marlin, Tuna, Mahi Mahi (Dolphin Fish), Wahoo, Kingfish,Barracuda, Jacks, Snapper & Grouper.  
All are seasonally available less than 2 miles from our Marina.  The fishing techniques that we specialize in are: Kite Fishing, Live Bait Fishing, Trolling,Bottom Fishing, Wreck Fishing & Reef Fishing.  We make all of these fishing styles available to our guests.  And will guide our customers to what will be most effective for the day, relating the conditions and time of year.
Miami Fishing Charters on Spellbound
Our custom built Spellbound is 57 feet long and nearly 20 feet wide.  She is the perfect big game fishing platform for your group on a Miami fishing charters.  All of the interior spaces are completely air conditioned while at sea.  The spellbound has five (5) fish fighting chairs and shaded mezzanine seating for six (6) more in the cockpit just above the action. We have three live wells with a total of over 500 gallons of live bait storage.  We have a complete set of tournament tackle ranging from 8lb ultra light to 130lb ultimate big game tackle, and everything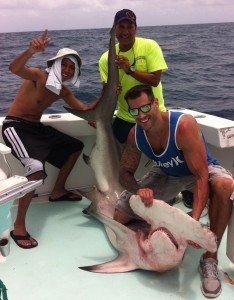 in between. The spellbound is equipped with 40 feet out riggers and two down riggers. We also have a wide range of deep drop tackle from 20lb line for Golden Tilefish to heavy tackle for deep drop daytime Swordfish. The Spellbound is fully equipped with the latest in electronic safety, navigational, fish finding & entertainment equipment.  We offer our guests a 32″ flat screen HDTV, Apple TV, WIFI, IPOD, CD, DVD & Stereo inside and out.  At the helm we have two chart plotters, GPS, AIS, Sirius Weather, Radar, two Sonar Fish Finders, VHF & auto pilot.  The fly bridge has seating for  15 or more, so there is plenty of shaded room to stretch out in.  The seating is divided between cushioned benches, two fighting chairs & a lounger.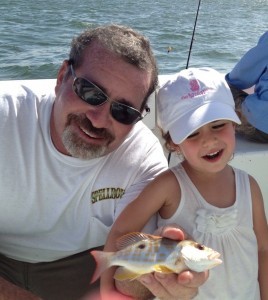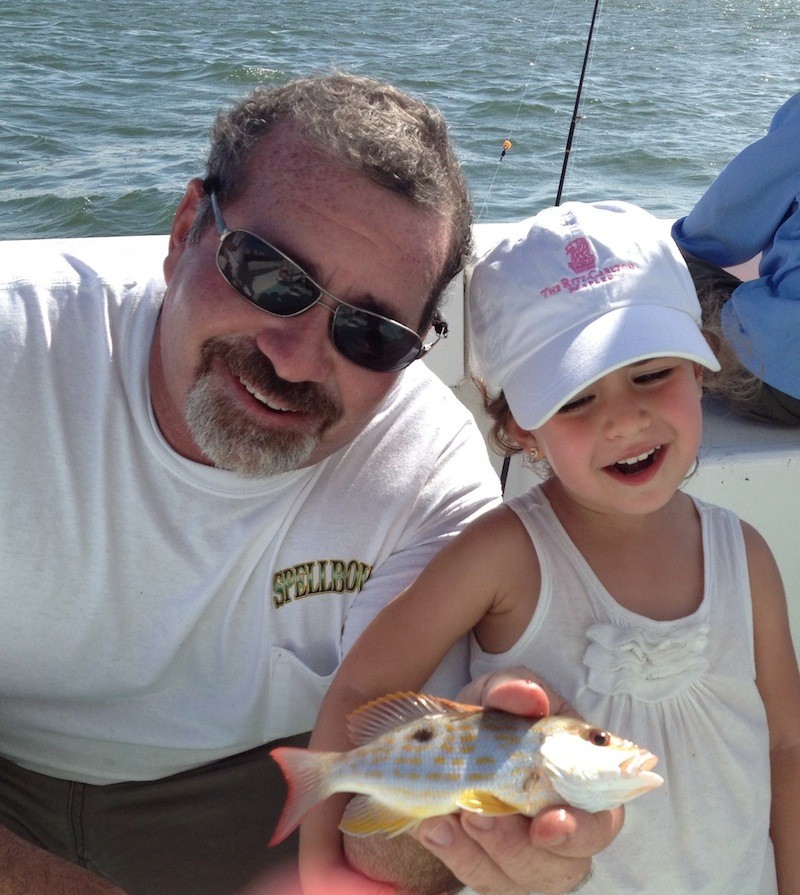 Miami Fishing Charters for Kids…
The future of our great sport is our children.  A passion for the outdoors & nature.  Respect for the wildlife and their environment are traits that are taught by parents and learned by children.  The sport of fishing will give your children first hand experiences that they will have for a lifetime.  Learning to work hard, patience, compassion, respect, achievement & accomplishment, handling defeat & the joy of victory.  All are skills learned through fishing.  The memories you will make on a Miami charter fishing trip will last a lifetime, so will the pictures.
Miami Charter Fishing… Corporate Charters
Our 57′ Spellbound was custom built to specifically  accommodate  corporate fishing charter customers out on a Deep Sea Sport & Recreational Fishing Charter or a fun Miami fishing charters.  We have the only charter fishing boat in the Miami Florida area that can take more than six people on one boat.Our ALL NEW 57′ Spellbound Charter boat is U.S.C.G licensed & Inspected.  We can accommodate up to 20 anglers (people), all together on one boat.   If the object of your corporate fishing charter is: team building, entertaining clients, or rewarding your employees or customers for loyalty or  a job well done, why split the group up on to 3 or more boats in groups of 6 or less.  On the Spellbound every one can enjoy the day together and share the experience.  Our company and crew have taken corporate fishing charter groups out charter fishing for more 20 years.  Our crew members are well trained and experienced to give your group the best possible Sport Game Fishing Charter possible.  Entrust your group with us and we will take care of everything, just come ready for an exiting & a fun experience out at sea.
 Miami Charter Fishing… About Us
I think it is important to know that  we have been fishing our area for more than 30 years, and have learned our area like it was our own back yard. Over the years we have refined our craft, & have become really great fishermen. While continuing to have tremendous catches, our most important, & primary goal is for you, our customers to have a fun time, & a great experience.
We welcome novices & experienced anglers alike, kids, and absolutely anyone who wants to just have a fun & adventuress time.  You do not need to have any experience to have a successful & fun fishing experience with us!  We will teach, and show you everything, & encourage you to be as involved as you like.
We are happy to fish for the largest of monster fish, or fish for smaller reef fish.  We just want to see everyone who comes on our charter fishing boat catch fish, & Have a wonderful experience!
Now that I have had a great catch what do we do with the fish?
If you are looking a fresh fish dinner our crew will gladly clean your catch and bag it up on ice ready for you to cook… We may even share one of our great recipes with you! Most trophy fish like Sailfish & Sharks can be released to fight again, while one of our very talented taxidermist can create an identical "release mounted trophy". Although some trophy fish may be brought in at our customers request, and captains approval.  That trophy fish and catch of a lifetime can be kept for a lifetime. The taxidermy companies that we suggest to our customers will make their catch come to life, full of color ready to jump into action.