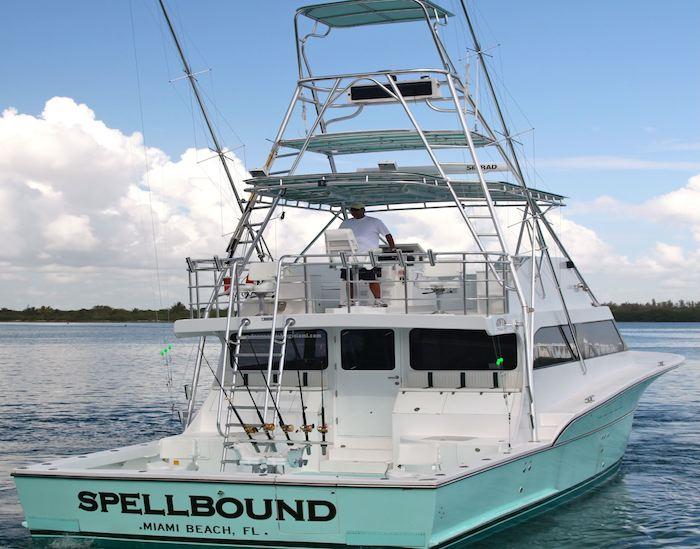 We are located at the Haulover Park Marina which is very close to South Beach, downtown Miami, Sunny Isle and Adventura. We are also close to the fish as the fishing grounds are just minutes away from the dock. Our boat, the SPELLBOUND, leaves the docks to make its way to the fishing grounds which are only a few minutes from the marina. We provide fishing trips for all levels of experience. Whether you are new to this sport are a seasoned angler we have trips that will meet your needs.
We offer a 4-hour half-day trip. This is our most popular option. Even though it is only a four hour trip with our location so close to the Gulfstream we can be out and fishing in no more than 15 minutes giving you 3.5 hours of fun and excitement. If you want a little more or a lot more time on the water hooking the fish then we also offer a ¾ day trip, 6 hours, and a full-day trip, 8 hours, too.
With all of these trips, you have an experienced captain crew to assist you with all of your needs.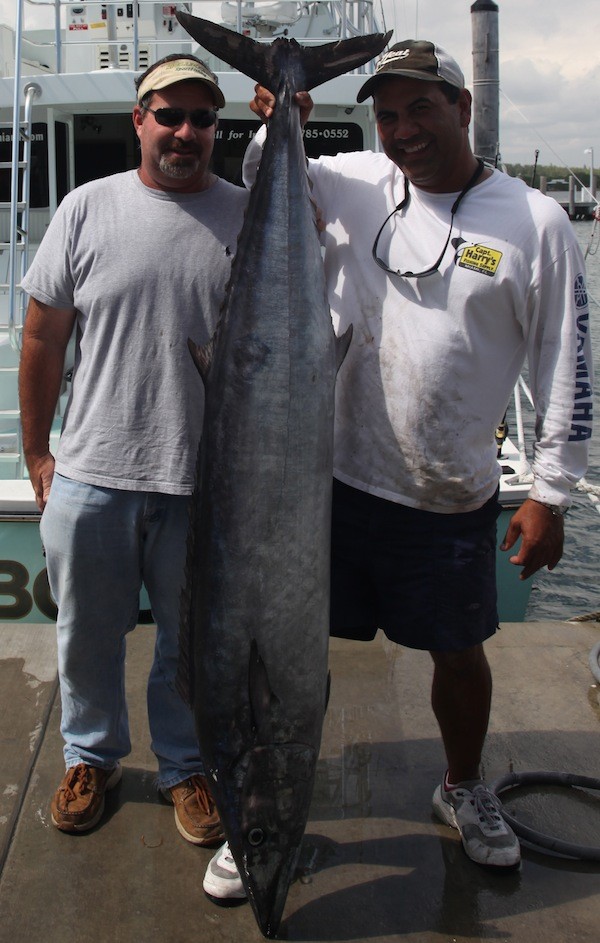 From a young age Captain Jay knew what he wanted to do. When he was only 18 months old he caught his first fish with his father. With that 2 lbs. flounder he was, pardon my pun, hooked. He is actually a 4th generation fisherman so fishing is in his blood. He has spent his whole life in or around fishing boats . At age 13 he started his journey to becoming the Captain of his own fishing charter boat.
At age 13 he wound up as an occasional  second mate aboard the 80 foot "New Popeye" party fishing boat. From there he continued to work on fishing boats in New Orleans throughout his college years. During grad school in Miami, he worked as a mate on the 24' "Sweet Gina" taking out groups of three anglers to the Miami fishing grounds.
Eventually, when he was 21 he landed a Captain position on a 90'party fishing boat doing two and three-day trips to the Bahamas. This was his most memorable experience. On board this vessel he was able, in the seven years he stayed on as Captain, to land just about every great fish in the Gulfstream from a 9 lbs. Yellowtail Snapper to a 90 lbs. Grouper to a 600 lbs. Giant Blue Fin Tuna to a whopping 800 lbs. Blue Marlin. He has caught all of them and can take this expertise to put his customers on the fish.
The Bahamian charters were only for the spring, summer and fall months so in the winter he took charters in Miami. His second boat, the "A QUIT ALL" ran out of Haulover Park Marina. After running that boat for four years he took the next step and acquired sole ownership in his new boat the "SPELLBOUND".
The "SPELLBOUND" took three years to build and he used his over 30 years of experience to design it. The results is the 57'long and 20'wide U.S.C.G. licensed and inspected charter fishing "battle wagon". He built it to be the largest charter fishing boat and capable to accommodate 20 or more people.
Captain Jay is an accomplished fisherman. He has won numerous awards like the first place fun fish boat in the Miami Billfish Tournament. He holds many I.G.F.A. records, METT Tournament wins and is proud to have guided his customers to their own I.G.F.A. records too.
He loves being a fisherman. He loves taking people out to fish. He loves to see the look in the eye when that kid or adult lands his first fish. He knows that they are hooked just like he was 40 years ago.